On Wednesday this week (19th June), Science is Vital presented our report on the legacy of the 2010 Comprehensive Spending Review to David Willetts, Minister of State for Universities and Science, in his office in Westminster. The report, which summarised our survey from scientists around the UK (and some who had left to work abroad) gives a vivid, ground-level snapshot of the effects of the 2010 freeze of the UK science budget.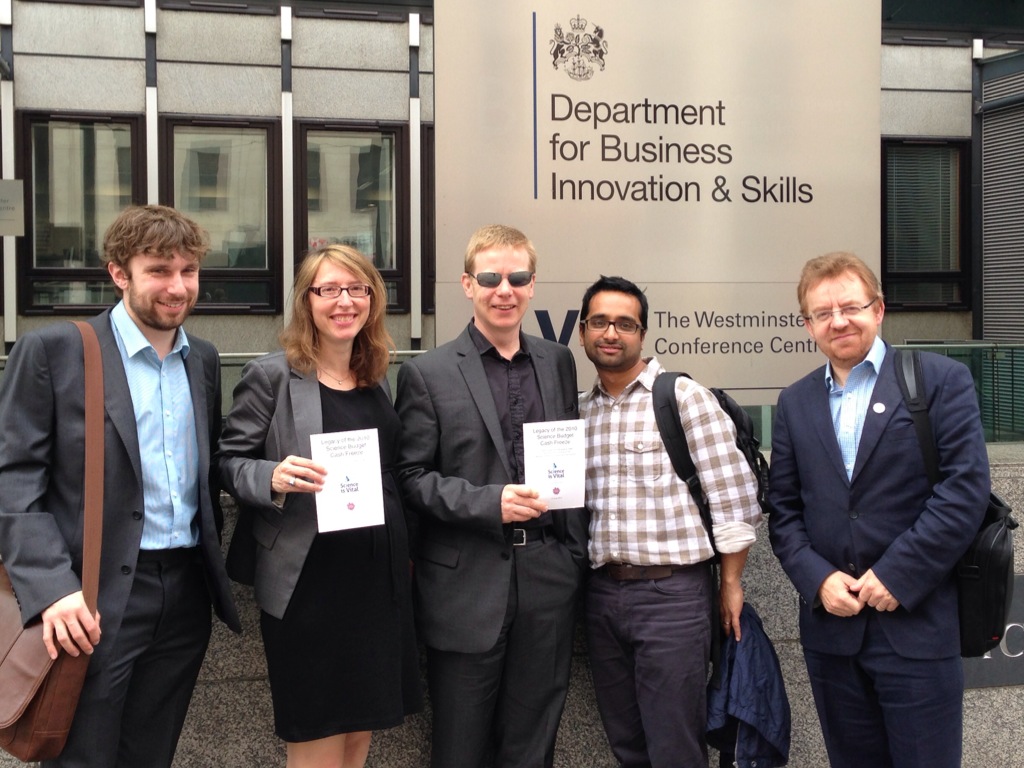 Five members of the Executive Committee—Jenny Rohn, Stephen Curry, Richard Grant, Andrew Steele and Prateek Buch—met with the minister and Dr Graeme Reid, Head of Research Funding at BIS, to discuss the report and the future prospects for UK science funding. Although the meeting was private and we can't go into details, the discussion, which lasted for almost an hour, was frank and generally positive; it was clear that both Mr Willetts and Dr Reid had read the report and took its findings seriously, and they provided some useful insights into the processes of government.
We were glad to have the opportunity to emphasise the report's key messages, and to reiterate our recommendation of setting clear targets for future R&D spending as a way to boost confidence in the long-term among researchers and potential industrial investors. It was a healthy continuation of a dialogue that started in 2010, and that both Science is Vital and the minister look forward to continuing beyond the announcement of the details of the current spending review next week.
Categories:

Campaign, Evidence, Survey