What does the forthcoming General Election mean for science funding? Scienceogram has dug through the manifestos to find out.
Here's their infographic: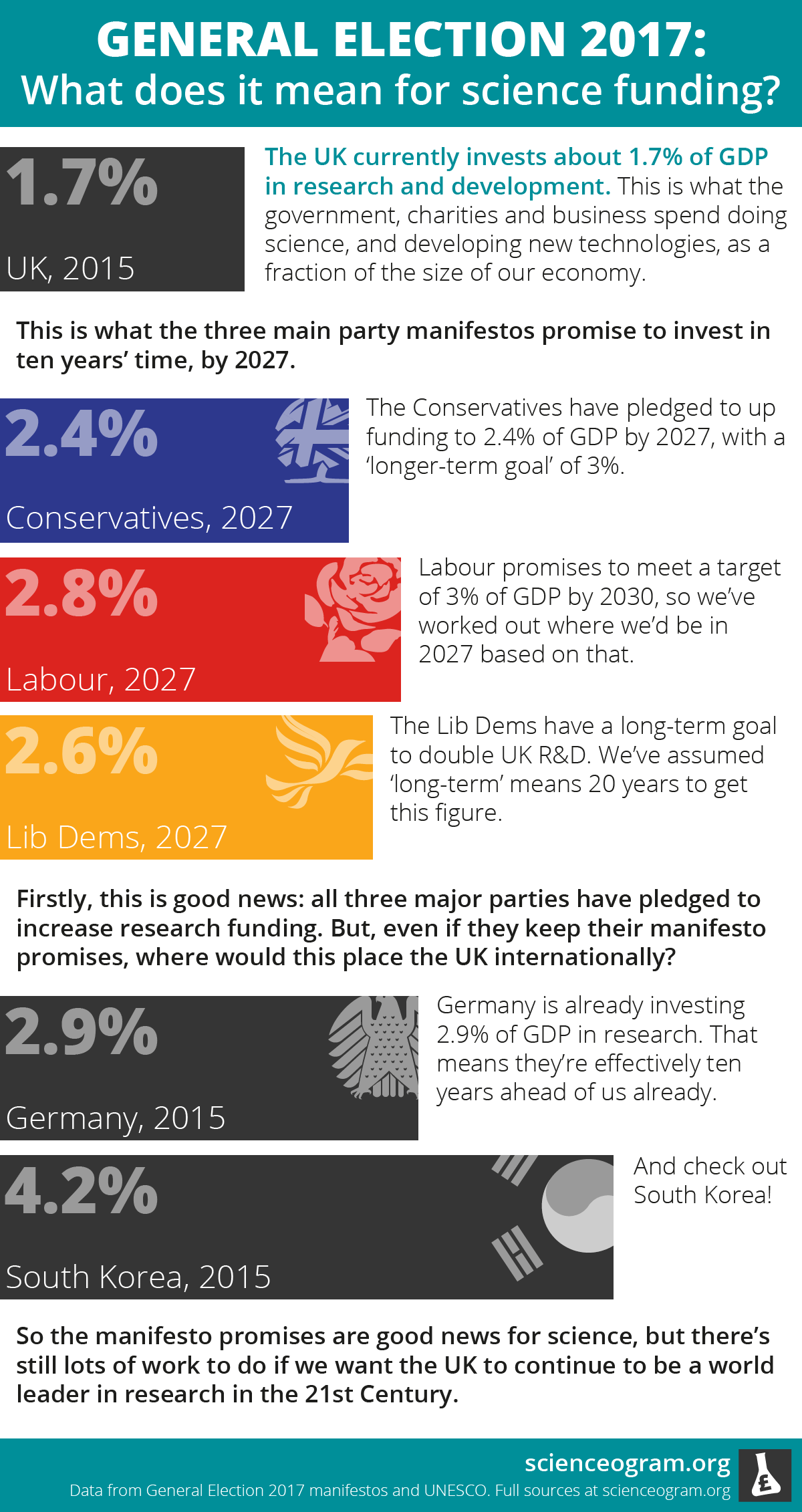 This is good news for UK science: a cross-party commitment to increased investment in research is something that Science is Vital, along with CaSE, the Royal Society, the CBI, and indeed Parliament's own Science and Technology Committee, have been calling for for some time.
We should certainly take heart from these commitments, even if they don't entail specific commitments for the term of the next parliament. Manifesto pledges can fall by the wayside once a party is in government. It is therefore premature to declare 'Mission Accomplished'.
We need to carry on championing UK science to make sure that these promises materialise, and to push for science funding to be set in line with the scale of the problems facing the UK that science is helping to solve.
Categories:
News